Domain Names
What is a Domain Name, and do I need one?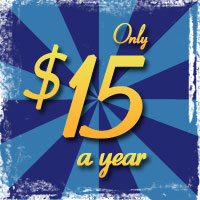 YES! It is likely you will need more than one. Without a Domain Name your customers wont be able to find your website. A Domain Name, or URL (Uniform Resource Locator), is what you type into the address bar at the top of your web browser to find a webpage. An example of a Domain Name would be www.mycompany.com.
The DOT COM Domain is the most common of all the Top Level Domain names, but other Top Level Domain names are: .net, .biz, .info, .org, .gov, .edu, and .mil. The last four Top Level Domain names (.org, .gov, .edu, and .mil) are restricted domain names use by Non-profit Organizations, the Government, Education Institutions, and the Military.
Some rules for choosing a Domain Name:
A Domain Name can have up to 59 characters.
A Domain Name can only use letters, numbers, and hyphens.
A Domain Name CAN NOT have spaces, punctuation marks, and other symbols.
A Domain Name CAN NOT begin or end with a hyphen.
Your goal when choosing a Domain Name is to make it as easy as possible for your customer to go home and remember your Domain Name so they can visit your website. Obviously you want to have a name that represents what you do, but if it's confusing or hard to remember, it doesn't do you any good. Here's an example of what NOT to do:
Good Domain Name vs Bad Domain Name

Let's say you had a local diner known for being open late and was named "Too Late For Dinner". A bad name would be 2late4dinner.com, 2L84Dinner.com, or even tolate4diner.com (this last one says 'diner' as a play on the word 'dinner' and 'too' was shortened to 'to').

These are all bad Domain Names. The right Domain Name for this website would be toolatefordinner.com. Since it is the name of the diner, the customers will remember it.
Why is it smart to get more then one Domain Name?
Although not required it is a good idea to get more then one Domain Name. The reason for this so that nobody else can register a Domain Name that is similar to yours in the hope of stealing your customers or even trying to sell the Domain Name back to you when you do decide you want it. These are common scam that happen over the Internet.
Usually people register the Domain Names they want in a .COM, .NET, and/or .BIZ. You may also register Domain Names that are very similar (different spellings, misspellings, alternative ways of saying the same thing) to the name you plan to use.
All these Domain Names can be used and to point to the same website. That way you can be sure that if a customer mistypes your web address, they will still arrive at your website. By doing this you can make sure scammers don't try and steal your customers away to their websites or so they can't ransom your Domain Name back to you in the future.
Don't let this happen to you...
After being hired to take over and create a new website for one of my clients I noticed that their Domain Name was a little more complicated then what it should be. I offered a better, shorter, more rememberable version of a Domain Name to use. They told me they used to have that name, but the lease on the Domain Name lasped and someone else bought it. Their last web guy didn't keep track of it and someone else got that name instead.
I decided Austad Productions was going to try and get their original Domain Name back. I kept track of the original Domain Name and the moment it became available Austad Productions was able to lease it again for their client. They were very excited that Austad Productions was able to get the name they wanted and they even saw a boost in web traffic.
Stories like this happen often. Don't let this happen to you. Austad Productions handles the renewal of your Domain Name and will keep you informed so you never run the risk of having your Domain Name stolen away from you.
Private Registration For Your protection
Austad Productions can offer Private Registration for all Domain Names we administor. Without Private Registration your information will go into a public database allowing you to be contacted by companies or people that search out this information. Offen this is done by scammers.
Austad Productions blocks your information and protects your information for falling into the wrong hands.
IMPORTANT! You will always have ownership of the Domain Names you purchase through Austad Productions. Austad Productions will be listed as the Administrator/Technical Contact while you will be listed as the Owner of the Domain Name.
Domain Names should...
...be easy to SAY
...be easy to READ
...be easy to REMEMBER
...be easy to TYPE

Additional Suggestions:
Keep your Domain SHORT.
Keep your Domain DESCRIPTIVE.
Don't use NUMBERS.
Don't be PLAYFUL or WITTY.
Keep your Domain Name SIMPLE.

Mainly serving New Jersey NJ, Central New Jersey, Somerset County, Middlesex County, Hunterdon County, Morris County, Union County, Essex County, Manville, Somerville, Raritan, Bound Brook, South Bound Brook, Bridgewater, Bernardsville, Basking Ridge, Middlesex, Hillsborough, Morristown, New Brunswick, East Brunswick, North Branch, Branchburg, Gladstone, Peapack, Far Hills, Bedminster, Mendham, Chester, Dunellen, Edison, Old Bridge, Red Bank, Sayreville NJ.