NJ Web Designer
NJ Website Design Solutions for Small Businesses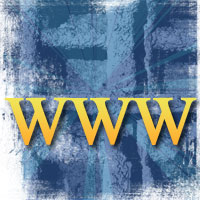 In today's day and age, having a professional looking website is a must if you are a business owner. More and more people are using the Web to find what they are searching for. That is why it is important to have professional website be the first impression for you business.
Developing websites for small business is a challenging job. Small businesses typically don't have the same amount of resources available to them as larger, more established businesses.
Professional and Affordable websites in NJ
Whether you are looking for a NJ web designer because you're a small business, non-profit organization or wanting a site for your own personal interests, we will do our best to provide you with more website then you expect.
If you have just launched a new business, or if you are a well established company without a website then why not consider developing a new way of bringing in new business. Let the NJ web designers at Austad Productions create your online presence that allow you to compete for new opportunities over the Internet.
Read out industry featured article on Internet Marketing: What Small Business Clients Need to Know About Keywords and SEO
Hiring a Professional NJ Website Designer
When it comes to NJ web design, it's not uncommon for someone to say something like, "My nephew is good with computers and he said he would build my website for real cheap." Well, that may be true, but remember you also get what you pay for.
A professional web designer not only knows how to build reliable, solid code structures that work across many platforms and browsers, but also know how to optimize the code, images, graphics, flash, video, and sound to get the best quality and fastest download speeds. Plus having experience with:
Website Analytics and stats
It's not just technical either. A good web designer in NJ has to be able to design as well. Design for readability, design for usability, design for scalability, and design an efficient website for quick download and overall user satisfaction.
A professional NJ web designer will also protect your business information, keep materials and information organized, offer experienced advice, research your competitors and industry, return your phone calls and email in a timely manner, and most importantly, answer any questions you have.
Our Web Design Process
At Austad Productions, we work with you through the entire process, offering ideas, answering questions, keeping you informed. You can rely on us getting back to you.
All websites are custom built (no templates) to your approval. Websites are coded based on web standard and correct coding procedures. No short cuts are taken. Solid, reliable code that functions over multiple browsers and computer platforms so all your visitors have a good experience.
Competitive research ensures your website fits industry standards. Good navigation and design create a pleasing experience for your clients. Every detail from the layout and design, to choosing the colors and web safe fonts will give your website a professional business look and feel.
Affordable NJ Website Design and Development
Although many people think websites can be expensive, they are actually great values! They consistently save your business money year after year.
They work for you 24 hours, 7 days a week. The cheapest employee you'll ever have.
They save you printing & mailing cost of menus, flyers, brochures or catalogs. Updating is cheap and easy.
They save you time. Clients can get the answer online rather than calling you.
You can spend less on advertising. Buy smaller ads and include your website address.
Your website can replace your storefront and decrease your overhead.
Loading

Benefits of having a Website
Professional Business Image
Low Advertising Cost
Showcases your work
24/7 Service
Attracts new customers
Compete with larger companies
Reduces phone time
Global presence
Release/Update info quickly

Austad Productions will:
Review your website
note any suggested changes
educate client on common Web and SEO practices
research competing websites (with client)
do keyword research and reports
add analytic software to website

Mainly serving New Jersey NJ, Central New Jersey, Somerset County, Middlesex County, Hunterdon County, Morris County, Union County, Essex County, Manville, Somerville, Raritan, Bound Brook, South Bound Brook, Bridgewater, Bernardsville, Basking Ridge, Middlesex, Hillsborough, Morristown, New Brunswick, East Brunswick, North Branch, Branchburg, Gladstone, Peapack, Far Hills, Bedminster, Mendham, Chester, Dunellen, Edison, Old Bridge, Red Bank, Sayreville NJ.