Advanced Search Engine Optimization (SEO)
I've never heard of SEO, What is it?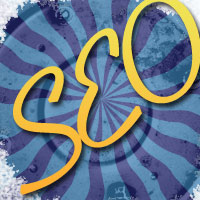 SEO, or Search Engine Optimization, is the process of improving your website's search result ranking in an organic search engine such as Google.
When it comes to search engines, Google is King. Google is the fastest and most relevant search engine on the Internet and that has made it the most widely used search engine in the world.
In order to be the most relevant search engine, Google came up with a formula to rank web pages and compare them to one another. There are many factors by which Google ranks web pages and by learning these factors you can improve or optimize your search results. This is Search Engine Optimization (SEO).
So what does Search Engine Optimization (SEO) do?
Search Engine Optimization (SEO) very simiply helps Google (and other search engines) categorize you website better by turning each one of your web pages into a landing page. So when someone is searching online for what you offer, you are more likely to have one of your web pages move up to the first page of search results instead of being buried further down the list where you are less likely to be found.
It's not just about KEYWORDS!
With Google, Content is King
Relevancy is important.
Design plays a role.
Keep the users in mind.
Cheating the system will only hurt your results.
Basically follow Google's motto of, "Don't Be Evil."
Why is having SEO such a big adventage?
There are billions of website online and every day more are added, but most of them are poorly done by amateurs and (so-called) 'web designers'. We're talking 99% of all website. Not only are they poorly made, but all those amateur 'web designers' dont even know much about SEO, or what it is at all. Austad Productions gives you have the advantage.
But I thought I was doing it right...

I had a client that decided to go with a web designer from over seas because the price was far cheaper. Other than language barriers and opposite office hours, they eventually got the website finished.

After being online for a while, they were disappointed with their web traffic and that they were only on page 6 in Google's search results. They asked their webmaster (from over seas) to do some SEO, but he didn't know what they were talking about.

The client thought they optimized their website based on what they researched, but after they consulted with Austad Productions they realized how far off they were.

"Having a nice looking page doesn't do you any good if nobody can find it."

In just a few short weeks Austad Productions was able to move them to Google's First Page and they saw a big increase in web traffic.
More Online Services to build traffics
SEO Tips
Content is King
It matters how it's coded
It's more than just some tags
'Keyword Spamming' will
hurt you

Austad Productions will:
Review your website
note any suggested changes
educate client on common
Web and SEO practices
research competing websites
(with client)
do keyword research and reports
add analytic software to website
create a XML sitemap
provide a step-by-step guide for
the client
update content
update title tags
update meta description tags
update meta keyword tags
update Alt tags
and update other similar content
or formatting tags
and more...

Mainly serving New Jersey NJ, Central New Jersey, Somerset County, Middlesex County, Hunterdon County, Morris County, Union County, Essex County, Manville, Somerville, Raritan, Bound Brook, South Bound Brook, Bridgewater, Bernardsville, Basking Ridge, Middlesex, Hillsborough, Morristown, New Brunswick, East Brunswick, North Branch, Branchburg, Gladstone, Peapack, Far Hills, Bedminster, Mendham, Chester, Dunellen, Edison, Old Bridge, Red Bank, Sayreville NJ.