Benefits of Blogging
Small businesses often come up with excuses why they don't blog. They don't have time, it's too hard, they don't know what they're doing, or they don't know what they'd blog about. I covered these excuses not to blog in my last post and how to get around them, so now I want to discuss the benefits of blogging so you stop making excuses.
Keep Your Website Fresh and Up to Date
Even if you blog a few times a year you're giving visitors and search engines a reason to come back and visit your website. You're also showing them that your website is kept up to date and the information is still considered relevant. Simply put, the more you blog, the more people and search engines have to come back to your website. I recommend blogging once a month at minimum if you're a small business with limited time and resources. If web marketing is important to your business, try blogging twice a month or weekly.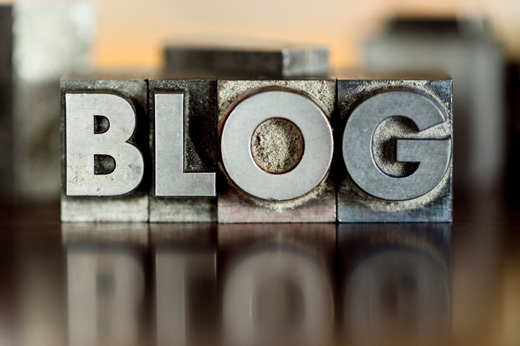 Show off Your Expertise
The reason you're in your particular business is because you know what you're doing. At least your customers hope you do. Showing customers what you know builds trust. Talk about tips and tricks, the basics or trade secrets. You know this field better than they do so share your knowledge with them.
Common Questions
You probably get asked the same questions over and over again. Or maybe you find yourself explaining the same topic to each customer. Stop repeating yourself and wasting your precious time. Write a blog post to explain that topic in detail and then refer customers there to get the answers they need. Now it can be used as a reference for the customer, not to mention, you and your employees as well. You're blog can act as your own personal knowledgebase.
Become an Authority
Use this opportunity to become an authority in your field. By showing off your expertise people will notice you. And not just customers, but other businesses/professionals will begin to see you as an authority or major player in the field. It doesn't matter how small you are, if you provide quality information that others find useful, then you are the authority to them.
Build Your Network
As you blog you will start to become familiar with other bloggers, websites, or companies relevant to you. You will come across their blogs and websites when you do your research just as they will come across yours. Reach out to these people and start building a professional relationship.
Doing this will expand your customer base. Offer to write for each other's blog. You may find a new audience, and a new audience may find you. It's all about building relationships with clients, prospects, relevant businesses and influencers who could play a big role in your success.
Build your Brand
The more you blog the more you will be known. The more you are known the more authority you have. The more authority you have the more your Brand is worth. By consistently getting your business in front of people you are building brand awareness.
Blogs can also personalize your brand to individuals. Since they are usually written in a casual style people feel as though they are listening to an actual person. But the conversation doesn't stop there. Your customers can interact with you by leaving comments and extending the conversation. This is a great way to gather feedback from your customers and hear directly from them what they are thinking.
Blogs provide good SEO Value
From an SEO standpoint blogs do many things. Blogs:
Increase the size of your website and provide more landing pages for the search engines.
Let you target long-tail keywords that your main web pages probably won't rank for.

Short-tail keyword would usually be 1-3 words long such as "SEO strategies". A long-tail keyword usually is a string of 4 words or more such as, "How to choose the best keywords". The main pages on your website cover general topics so they are great for the general keywords, while the blog post talk about a specific topic and is great for the specific (long-tail) keywords.

Increase your traffic. When you have more landing pages, and you can be found under more search phrases, you can expect an increase to your relevant traffic. More quality traffic equals more quality leads or sales.
Encourage backlinks. If you make good quality content other website will naturally build more links to your website and more links increase your overall web visibility, authority, and rankings.
Letting the Experts Blog for You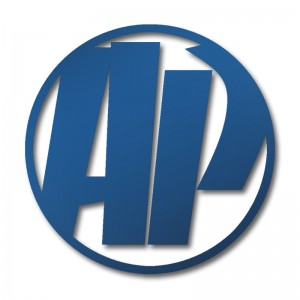 Blogging, any blogging, is good for you and your website, but to get the most out of your blogging consider hiring a professional Internet Marketer. For example, Austad Productions will be able to regularly and consistently blog on your behalf.
Although you will start a blog with the best intentions to stick with it, it's common that a small business will lose focus and get distracted. Business issues or family commitments take priority and next thing you know months have passed since you last worked on your Internet Marketing plan.
Unless you stay consistent with your Internet Marketing you aren't going to see the results you worked so hard for. You need to stay with it and Austad Productions can do that for you.
But that's not all. Yes, it's very important to stay active and consistent, but there are other benefits as well. The content will be professionally written for the both the visitor and the search engines taking advantage of proper on-page SEO standards. This means your content, and ultimately your website, will rank better in search engines.
As I mentioned earlier, you are an expert in your field, but that doesn't mean you are an expert writer, or that you understand how to properly write a blog (my next post… stay tuned).
Austad Productions will also take your blog to the next level by marketing and promoting your content online. This increases your reach and visibility as well as acquiring backlinks. If you would like more information on blogging and SEO, reach out to us.
Conclusion
When you first start blogging, you may not notice benefits right away. It takes time. You have to remember that people and search engines don't know you're out there in the beginning, but they will. By staying consistent providing quality content you will start to get notices. The more often you post, the sooner you will see the returns from your blogging. Need results sooner? Don't have the time? Don't have the skill-set to blog? Contact Austad Productions and we'll take care of everything for you.
---
Leave a Facebook Comment
Subscribe to these comments