Does your Small Business Blog?
For small businesses owners blogging can sometimes feel like a chore. They struggle to find topics. They don't think their writing skills are up-to-snuff. They may just be unsure about what to do and how to do it.
Anytime I start working on an Internet Marketing or SEO campaign with a new small business customer I run into each of these issues. It's to be expected. They're experts at what they do, not at websites, blogging, and Internet Marketing. But once they understand the benefits of blogging and they see how easy it can actually be, they find themselves excited about being able to share their knowledge.
Are You Afraid to Blog?
It's common these days for website to have blogs, but it's also common that they go unused. Many small business owners think they have to be tech savvy run a blog and just avoid it all together. But good news, you just need basic computer knowledge to run a blog. In most cases, all you have to do is log onto your website, choose to create a new post, type what you want to say and publish it. It's really that easy. No coding necessary.
What do You Write About?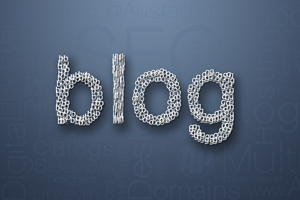 I know you think you don't have anything to say or that people wouldn't be interested in anything you write or someone else is more of an expert than you are. Well, this is all FALSE! You do have something to say. People are interested and what you write, and you are more of an expert than someone else.
Just pick a topic, any topic. If you're a landscaper write a blog post about at specific type of plant and why your customer should choose it. Or write about different block patterns used to build a patio.
If you're a dentist you can write about teeth whitening or the importance of a good teeth cleaning. Initially it's hard to pick a topic because you already know this information and don't realize that it's not common knowledge to others.
People use the Internet to research everything. It's a knowledgebase for the world. And yes, it's likely that whatever topic you choose is already online, but wouldn't it be great if a potential customer found your page instead of your competitor's? They get to see that you are also an expert. Because of this you build trust.
Do some research yourself. See what other people in the same field are talking about. Obviously, you don't want to copy or steal their content, but you can take away ideas of what to write about.
I'm sure you get asked the same questions over and over again by customers. Do yourself a favor and write a blog post about one of those questions and answer it. Now instead of you explaining it over-and-over again, you can direct people to your website where they can find the answer. Often times customers are afraid to ask questions cause they feel stupid, but if they can read it online they will feel more confident about contacting you.
Remember, just because you think it's basic, doesn't mean your customers do.
Writing a Blog Post is too Hard
Stop. Now you're just lying to yourself. Blog posts don't have to super in-depth or professionally written. Blog posts aren't about marketing yourself or your business (directly), they are about sharing information and answering questions. When you are thinking about what to write ask yourself what you would tell a customer face to face about this topic. You'd be surprised how much you could share.
Could you talk 300 words about a topic? Yes, then you can write 300 words about it in a blog post. Remember, you're the expert. You have experience in your field; share it with others.
Blogs can be written in a casual conversational tone. This means if you can talk to a customer about what you do, than you can blog it as well. People like reading blogs that aren't stuffy and all facts. They like personality. You can be silly, you can tell stories, you can add fun facts. People like passion. If you are excited to share the information, they'll be excited to read it. You don't need to be perfect. But do your best not to have typos. Nobody likes typos. The spell checker will catch most mistakes though.
I Just Don't have the Time
Liar, lol. This isn't true at all. You spend all day-week-month sharing your expertise with your employees and customers. Just take a couple of those thoughts and write them down.
But how often do You really need to Write a Blog Post?
That depends on what kinds of results you want. The more often you write the better results you'll see. My recommendation for small business clients is to try to do one blog post a month. That's only 12 blog posts a year. This keeps your site updated and fresh so visitors and search engines know to come back and check out your website from time to time.
You can blog more frequently if you'd like, but keep in mind that his will require more time, more topics, more research and more writing. You should also stay consistent in how often you post. Don't do 8 one month, zero the next and 2 the following month. Try to space them out evenly.
Ok, I have One Other Option for You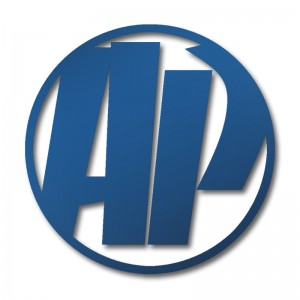 If you really don't have time to blog, then you could always hire someone (such as Austad Productions) do handle your Internet Marketing, SEO, Social Media, and Blogging for you.
What's great about this option is that it's easy for you and doesn't require much of your time or energy. And as a bonus, you know that you are getting professional blog posts that take advantage of all of the expertise Austad Productions can provide.
This includes blogs that are written with both the visitor and search engines in mind as well as marketing those blog posts online. We'll find the topics, do the research, write it, publish it, and promote it. You can contact us right now to get started if you'd like.
Conclusion
Blogging doesn't have to be scary, hard, or take up too much time. People do want to hear what you have to say. Just take it one post at a time. As you write you'll gain more experience and confidence and traffic and clients and money. But you have to start somewhere and if you want to hand it off to the experts, we're here for you.
---
Leave a Facebook Comment
Subscribe to these comments