Creating Content for your Small Business Website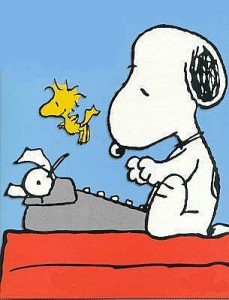 Ok, so you decide it was time to get a website, or update your existing website. Maybe you're starting a new business or realize it's time to take this 'Internet' thing seriously.
Whether you try building it yourself or you work with a professional, one thing always seems to slow down the progress of a website, and that's writing the content.
You're not a professional writer; you're a professional [insert occupation here].
You know a lot about your business. You could talk about it for hours, but the moment you sit down to write content for you website you can't think of a single thing. The truth is you can write content for you website; you just need a bit of direction.
Tip 1: You don't have to make it perfect. It's more important to get something written than to make it perfect. Get your idea down on paper.
Tip 2: Create an outline. Start with the pages. Home, About, Service, etc. Then make a list of what should go on those pages (I cover this in more detail below). Once you decide what topics should be on the page then jot down a few bullet points about those topics.
Tip 3: Don't worry about punctuation, grammar, or spelling mistakes in the beginning. You'll catch most of this when you go back and re-read it.
Tip 4: Get it online. Don't wait to do this. The sooner you get something, anything up, the sooner it can help you. Nothing is set in stone; if you want to make a change to your content you can always change it later, but just get it up first.
Writing Content for Your Home Page
Your home page is one of the most important pages of your website. It's where the majority of your website's visitors will go first. The main purpose of this page is to give an overview of what your company is about.
This is where you tell who, what, where, when, why, and how. Who you are. What you do. Where your located. When you're open. Why they would choose you over your competition and how to contact you.
You don't have to go into deep detail about these topics, sometimes one or two lines will do. You'll have other pages where you can provide more detail. Once you answer all those questions and add them together, you'll see you have your content for your home page.
Writing Content for Your About Us Page
This is your WHO page. Talk about how long you've been in business or why are you started the business. Do you have a mission statement? Goals? Interests? Purpose? If so, add that here. This page is more personal than the other pages. If you area multi-generational company then you may want to talk about history of your family business. If your business grew out of your hobby, talk about how it became your passion and how you turned it into a business.
Often the about page is the story you tell people of how your business got started and why you care about what you do.
Writing Content for Your Service or Product pages
This is your WHAT page. What do you do? Make a list of the main services or products you provide. You should be able to make this list in two to three minutes. Your goal is to list the main areas or categories of your business.
Take that list and arrange them in the order of importance to your company. Now write down 5-10 words or topics that are important to each. What are common questions you get asked about? What would you tell a customer about that product or service if you were talking to them in person?
The length of your content will vary depending on how important this product or service is to your business. If you specialize in a product/service, then it should have its own page. You should write the most for this topic. Your goal should be about 350+. That may sound like a lot but remember, you specialize in this area so you should easily be able to talk about it in length.
If the product/service is something that you offer but isn't your main money maker then write a short paragraph or two about it and add it to your general service page. 50-100 words should do.
A Couple more Tips for Writing for Your Website
Keep your paragraphs short.
An average of 3 sentences per paragraph is good.
Get to your point right away.
People don't read websites like they read a book. They jump around using headlines and they skim your paragraphs until they find what they're looking for. State your main point early so they can find what they're looking for right away.
Structure your text.
Use headlines, bold and italic for important words or phrases, bullet points, lists, and tables if needed.
Stay on Topic.
Each page or section should talk about one topic. If a section is getting too long, see if you can break it into multiple topics.
---
Leave a Facebook Comment
Subscribe to these comments