URL shorteners
Why use URL Shorteners?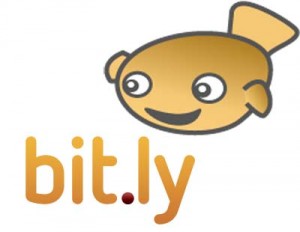 As the Internet grows, so does the length of web page addresses. URL's (uniform resource locator) are the web addresses you type into the address bar to find a website. But these addresses are getting longer and longer as more pages come online.
Each address needs to be unique too. And sometimes they aren't easy to remember. Sometimes they aren't even words, just a jumble of letters and numbers.
URL shorteners were originally used to take these long web addresses and make them shorter in emails so they didn't take up as much room.
More recently, with the popularity of microblogging services such as Twitter, these services have increased in number and ability, including tracking and metrics.
Since Twitter only lets you use 140 characters to get your message out, you would end up wasting all your space to write out website addresses. URL shorteners take those long URL's and make them closer to 20 characters, letting you share a link and your message all in one tweet.
These shorter URL's look cleaner and simpler everywhere you use them. Besides mircoblogging sties, you can use them anywhere you put links, including other social media sites such as Facebook too.
Top 9 Most Popular URL Shorteners
Here are a list of the top 9 most popular ULR Shorteners and if they offer Customizable URLs, Tracking, and 301 redirects:
There are other URL shortener websites out there as well including:
goo.gl
ity.im
tiny.cc
ow.ly
kxk.me
zi.ma
I've come across lists with many more URL shortener websites, but after going through them I found that most of those services sites no longer offer URL Shortener services. It seems like spam has destroyed these websites.
30 More URL Shortener Services
Below are some additional URL Shorteners websites that still function. Some are easier to use than others and some are free while others are paid services.
Cuturls.com
DecentURL.com
DigBig.com
Doiop.com
easyURL.net
HotRedirect.com
hurl.it
Just.as
LNK.IN
Metamark.net

MooURL .com
myurl.in
notlong.com
Nutshellurl.com
Profile.to
Shim.net
Shorl.com
shorturl.com
get-shorty.com
shrinkurl.us

simurl.com
tighturl.com
traceurl.com
turo.us
url.co.uk
urlcut.com
url.ie
yatuc.com
yep.it
6url.com
You can also find a list of the most popular URL Shorteners per country here.
Do Shortened URLs Pass Link Juice?
---
Leave a Facebook Comment
Subscribe to these comments